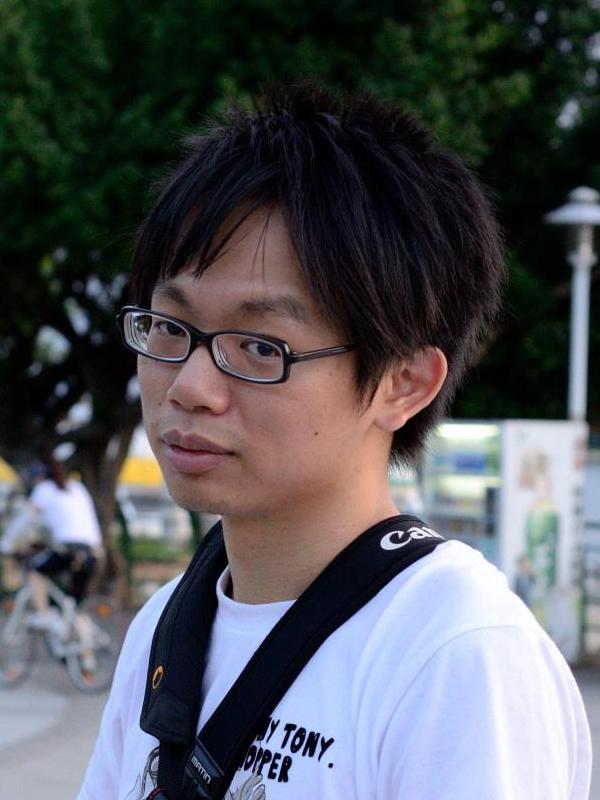 Welcome to Chen-Yu Tsai's Homepage
Hi, my name is Chen-Yu Tsai (Mandarin: 蔡鎮宇, pronounciation: IPA /t͡saɪ ʈʂən y/), but most people just call me "wens" (my screen name).
I am currently employed as a software engineer at CloudMosa, inc..
Experiences
2011/11 - present

Software Engineer, CloudMosa, inc., Taipei, Taiwan.

Designed, developed, and deployed efficient server deployment system based on Debian's Advanced Packaging Tool (APT).
Developed Puffin-in-a-box, a standalone server for Puffin Web Browser, based on the above system.
Developed Gaia, a web-based server administration automation system. Installs new servers at the touch of a button. Also provides console access over IPMI SOL, and power control.
Designed and prototyped application specific load balancer.
Developed NetScan, an SNMP-based network topology scanner with a web interface.
Contributed to Munin, a networked resource monitoring tool.

2004/11 - present

System Administrator, PTT BBS

2008/08 - 2010/08

System Administrator, Communications & Multimedia Lab, CSIE Department, NTU.

2005/08 - 2010/08

System Administrator, Workstation Lab, CSIE Department, NTU.

Maintain core network services in our department, as well as workstations used by all our personnel.
Lead on server architectural changes.
Participated in network and server room overhauls, both planning and construction phases.

2005/08 - 2010/07

FTP/News System Administrator, Computer Center, National Taiwan University.

Planned and deployed FTP mirror site of many open source projects.
Developed web-based file search interface with incremental update of database.

2008/03 - 2009/09

Part-time Engineer, iForensics Corp., Taipei, Taiwan.

Developed automatic build system and other software components/glue for Linux-based forensics live CD product based on open source software.

2006/05 - 2010/10

Part-time Systems Engineer, Pixnet Digital Media Corp., Taipei, Taiwan.

Early deployment of reverse proxies
Wrote crawlers for various blog and photo album sites
Created bandwidth metering system for sub-leases

2006/09 - 2008/01

Part-time Systems Engineer/Consultant, QIC Systems Corp. (defunct), Taipei, Taiwan.

Ported old code base (RedHat 8) on to up-to-date Debian system
SpamAssassin tuning and bug hunting
Projects
Linux-sunxi

2013/10 - present

Linux-sunxi is a community for Linux support on Allwinner ARM SoCs (sunxi)
Co-maintainer for mainline Linux Allwinner sunXi SoC support
Refined stmmac platform driver for Synopsys DWMAC Ethernet controllers glue layer callbacks used by Allwinner sunxi, STi, and Altera SOCFPGA platforms
Reverse engineered WiFi chip parameters for the CubieTruck
Added support for A23 SoC UART, MMC, GPIO, I2C (3.18), DMA (3.19), SMP (4.2), audio codec (posted)
Added support for A31 SoC audio codec (4.10), display (4.10)
Added support for A80 SoC UART, MMC (4.0), USB (4.2), PRCM (4.5), NMI (4.5)
Added PSCI based SMP support for A23/A33/A31/A31s (U-boot 2015.07)
Added Reduced Serial Bus (RSB) support for A23/A33 (4.4), and A80 (4.5)
X-Powers AXP family PMIC support
X-Powers AC100 RTC support
Miscellaneous cleanup work on the sunxi platform

Ptt BBS

2004/11 - present

Ptt is one of Taiwan's most popular BBS(definition).
Volunteer work maintaining hardware/software systems for PTTBBS, the largest BBS in Taiwan.
Developed back-end services to update the old architecture.
For additional information about the program, please visit Ptt Source.

TCFSH BBS

2002/09 - 2004/08

Ported old system (WD BBS) onto new code base (Maple3-itoc)
Education
Contact Me
E-mail: wens __AT__ csie.org
Mail me and I'll reply as soon as possible.
---